China | NGOs call on States to hold China accountable at the UN Human Rights Council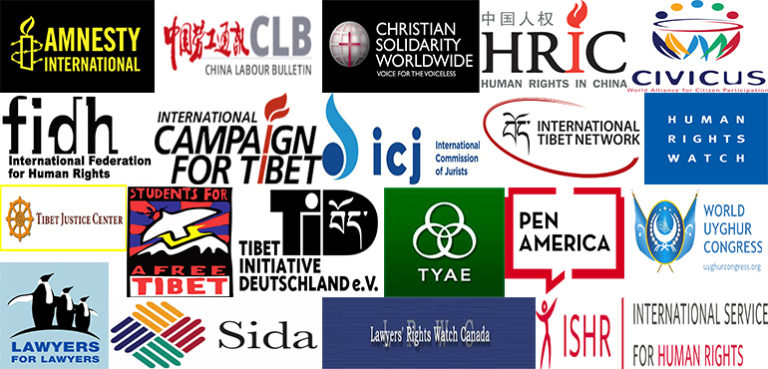 The crackdown on human rights defenders continues in China. In a private letter sent to select UN Member States, nearly 20 human rights organisations called for clear and concrete actions to denounce China's current rollback in respect for human rights at the UN Human Rights Council, which opens its session in Geneva today.
The organisations highlight five cases of human rights defenders that would benefit from further pressure being brought to bear on the Chinese government. They include:
– Liu Xia, a poet kept under house arrest after the death of her husband, Nobel laureate Liu Xiaobo, in July 2017
– Wang Quanzhang, a rights lawyer held incommunicado since 9 July 2015
– Gui Minhai, a Swedish citizen arbitrarily detained in China since he vanished from Thailand in October 2015
– Tashi Wangchuk, a Tibetan cultural rights and education advocate who has been detained more than two years on charges of inciting separatism
– Yu Wensheng, a prominent human rights lawyer disbarred, then arbitrarily detained, in January 2018.