India Permits Karampa's Long Awaited Visit to Sikkim
Tibetan Journal, 29 March 2018: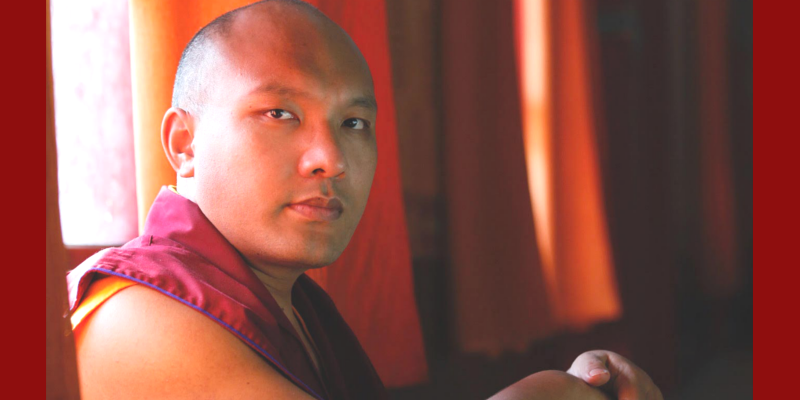 The Union Government of India has finally given the approval nod to the request of the people of Sikkim to permit the 17th Gyalwang Karmapa Ogyen Trinley Dorje to visit the state. The spiritual leader of Kagyu sect of Tibetan Buddhism is now free to visit any part of Sikkim except Rumtek according to the breaking reports.
The news has been confirmed by Sonam Lama, a member of the Sikkim Assembly according to the report from News18 on Thursday. Sonam Lama also explained that though he is still restricted from visiting Rumtek, it is a great news for whole Sikkim.
"I received the news yesterday. The Cabinet Committee on Security (CCS) has given their approval to Karmapa's visit. However, I have learned that the Centre has restricted his visit to any part of Sikkim except the Rumtek monastery. Nevertheless, we are very happy. This is great news for Sikkim." said Sonam Lama, the lone legislator in Sikkim Assembly representing the Sangha – a community of revered monks entitled to contest elections, according to the report in News18.
Center's approval comes after 630 days of relay hunger strike, more than 35 letters have been written to the Home Ministry and the Prime Minister's Office by the Sikkim Government demanding Karmapa's visit to the state. Sikkim Chief Minister Pawan Chamling had recently written to the External Affairs Minister Sushma Swaraj seeking her assistance for Karmapa's visit to Sikkim.
Prominently seen as the successor to the Dalai Lama, China has been strongly reserved in allowing the spiritual leader to the state. However, it has now been decided by New Delhi irrespective of Chinese reservations to allow the 33 year old to visit the state and bless the followers.
Ogyen Trinley Dorjee was born in Tibet and had escaped to India through Nepal at the age of 14. He reached the Tibetan exile quarters at McLeod Ganj on January 5, 2000 and he presently lives in Dharamsala until recently he has been temporarily staying in the US. He is the first reincarnated lama lineage in the history of Tibetan Buddhism.
Read Original Story HERE