A Year in Review: Tibet at the UN in 2018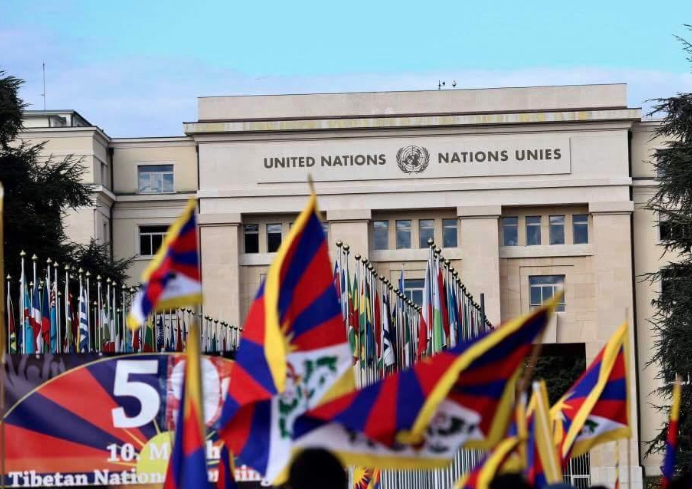 -Filed by Tibet Bureau Geneva
From the Universal Periodic Review to a scrutiny by the Committee on the Elimination of Racial Discrimination (CERD), China's clampdown on the fundamental rights and freedoms of Tibetans was uncovered at the UN this past year.
Tibet Bureau Geneva has released a report entitled, 'A Year in Review: Tibet at the United Nations in 2018,' documenting all activities relating to Tibet advocacy at the UN in the year 2018.
Despite China's growing influence at the UN, 2018 saw some of the most powerful countries in the world call on China to end the continued repression of the Tibetan people and to comply with its international human rights commitments.
Australia, Canada, France, Germany, Japan, Sweden, Switzerland, the United Kingdom, the United States were among the list of countries who expressed grave concerns about the deteriorating human rights situation in Tibet.
The European Union – which has a permanent observer status – also urged China to respect the rights of Tibetans, and release human rights defenders like Tashi Wangchuk who were peacefully practicing their constitutionally protected rights.
In June 2018, UN human rights experts had issued a joint statement condemning the 5-year imprisonment sentence handed to Tashi Wangchuk by China's Intermediate Court in Yushu, Qinghai province.
Moreover, in its concluding observations, CERD found that Tibetans are subject to systemic discrimination in all walks of life due to the Chinese government's policies and practices and recommended it to "revise its regulations and practices" to end the discriminatory system.
Full report available here.