Swiss-Parliamentary Group for Tibet Declaration on 63rd Tibetan National Uprising Day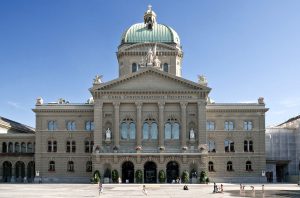 The Swiss-Parliament Group for Tibet joined Tibetans and supporters across the world and commemorated the 63rd Tibetan National Uprising Day, earlier today.
Marking the 63rd Tibetan National uprising day, members of the Swiss-Parliamentary Group for Tibet issued a declaration reaffirming continued support for the peaceful and non-violent Tibetan freedom movement.
"In view of the current distributing situation with hundreds of thousands of Ukrainian refugees fleeing the Russian war of invasion against Ukraine, our solidarity today goes out to the Ukrainian people as well as to all brave Tibetans who are demanding basic rights, self-determination and the restoration of freedom in Tibet, which is currently illegally occupied by the People's Republic of China", stated in the declaration.
While echoing grave concern over continued alarming reports of "political repression, including the unjust imprisonment of hundreds of Tibetans, the policy of "Sinicization" and targeted assimilation of Tibetan culture and identity, denial of access to education in their own mother tongue, and suppression of religion" the parliamentarians called upon the Chinese government to respect human rights and cease political repression and allow Tibetans "to practice their religion and cultural tradition without fear and oppression".
The parliamentarian group vehemently condemned the Chinese government's meddling in centuries-old Tibetan Buddhist traditions of reincarnation, and called upon the Chinese authorities to respect the Tibetan fundamental rights and freedom of religion including the right to determine Tibetan Buddhism religious leaders by "believer themselves".