UN Rights Chief Visits to China and other regions is Incomplete Without a Visit to Tibet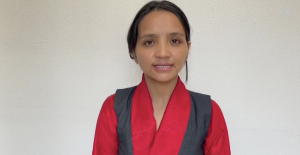 During the ongoing 49th UN Human Rights Council session, UN Advocacy Officer Kalden Tsomo of the Tibet Bureau Geneva urged the UN Human Rights Council to press China to give unfettered access to Tibetan regions for the UN High Commissioner for Human Rights during the visit to China and regions under its control.
Speaking on behalf of the Society for Threatened Peoples during the general debate under item-4 which called for human rights situations that require the council's attention, Kalden Tsomo said the UN High Commissioner for Human Rights' principle agreement to visit China and other regions is an "urgent necessity". However, "no assessment of human rights violations by China can be completed without a visit to the Tibetan regions", she said.
While drawing attention to the unrest situation including self-immolation protests in Tibet, Kalden highlighted the recent self-immolation of 25-year-old Tibetan singer Tsewang Norbu self-immolated in front of Potala Palace. "156 Tibetans have set themselves on fire, calling for freedom. How long should Tibetans be persecuted by the Chinese government before this council acts?". She further expressed deep concern over the Chinese government's continued destruction of Tibetan Buddhist religious sites, including in Kham Dragko and Karze; closure of remaining Tibetan language medium schools and relentless persecution of any expressions of Tibetan culture and religious identity. She also called for a thorough investigation of charges against the Tibetan rights defenders A-nye Sengdra, Go Sherab Gyatso and Dorjee Tashi.
Click here to watch the oral statement.