"Vocational Training" by China Threatens Tibetan Identity and Carry Risk of Forced Labour in Tibet, Says UN Experts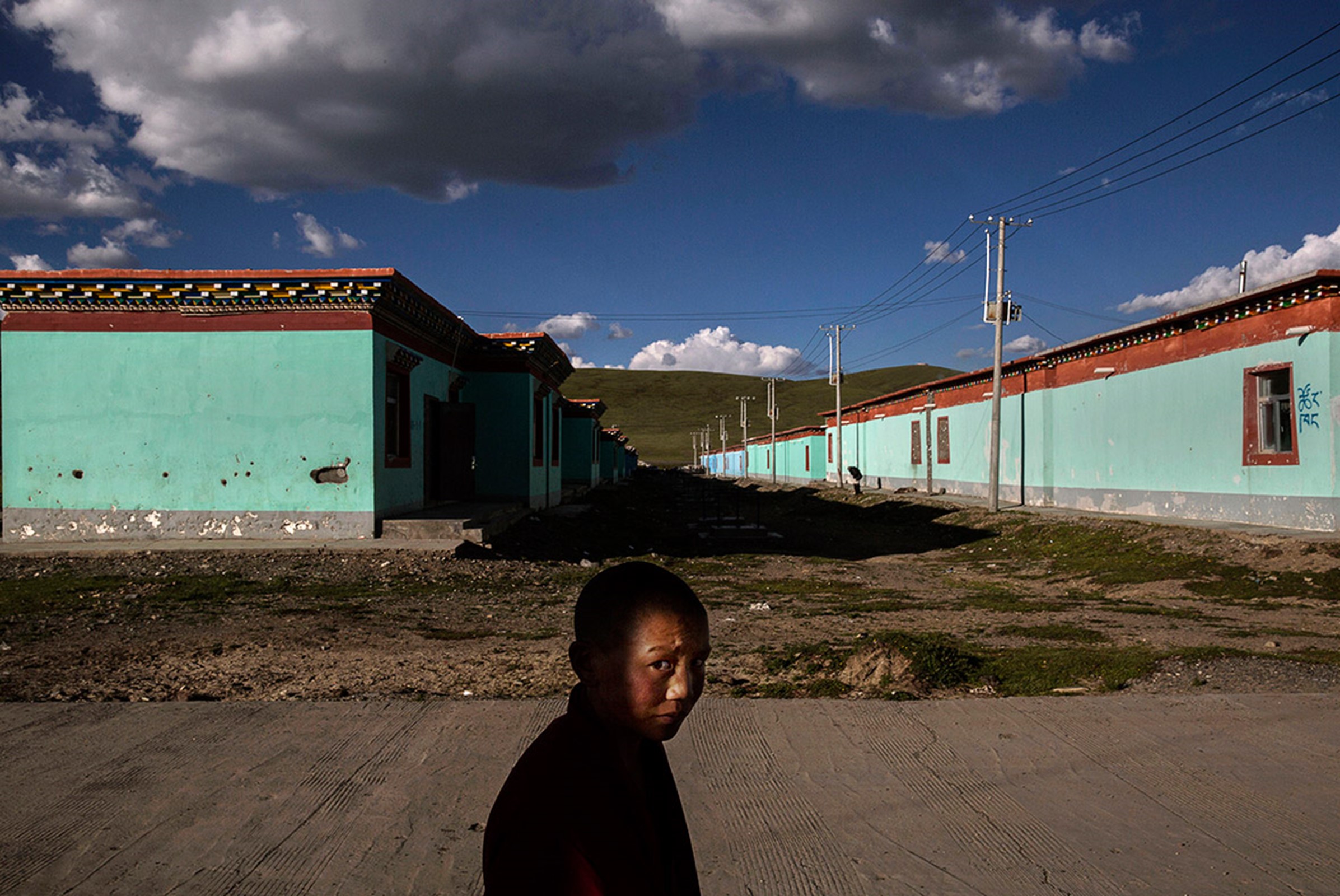 A group of six UN experts jointly issued a press release expressing concerns over so-called vocational training and forced labour transfer programmes being carried out in Tibet by China, in a press release on 27 April 2023. This press is issued following the joint communication sent to the Chinese government on the matter.
The experts noted these programmes are being "used as a pretext to undermine Tibetan religious, linguistic and cultural identity, to monitor and politically indoctrinate Tibetans". The experts also warned such programmes could lead to situations of forced labour.
Hundreds and thousands of Tibetans have been forcibly removed from their traditional sustainable lives to low-skilled and low-paid employment since 2015 under the "programme described as voluntary, but in practice their participation has reportedly been coerced", said the UN experts.
The experts noted that the labour transfer programme is operated by a network of so-called vocational training centres, which focus less on developing professional skills, but press more on cultural and political indoctrination in a militarised environment. Furthermore, the experts echoed that Tibetans in the programme are barred from using Tibetan language and dissuaded from any form of expression of their religious identity. Both of which are regarded as "obstacles to poverty alleviation by the authorities".
China claims so-called vocational training and labour transfer focused on improving living conditions. Whereas, the UN experts categorically detailed underlying issues that the programme "further impoverished Tibetans and lead to forced labour".
The UN experts called upon China to: clarify the measures in place for Tibetans to opt out of vocational training and labour transfer programmes; monitor the working conditions of Tibetans in their new places of employment; and to ensure respect for Tibetan religious, linguistic and cultural identity. The experts also urged the Chinese government to indicate steps that the state intends to take to comply with its international obligations to prevent forced labour and trafficking, and to ensure access to remedy and compensation for victims of such practices.
Welcoming the UN expert's press release, Representative Thinlay Chukki of the Tibet Bureau-Geneva thanked the UN experts for undertaking their mandate and monitoring the situation in Tibet closely. "The experts' detailed communication and press release on the forced labour including subjecting Tibetans to low-skilled and low-paid work, categorically debunks the Chinese government's desperate narrative of 'development in Tibet.' It is time the international community including the  UN and member states question China on 'development in Tibet' especially development for whom and development at what cost," remarked Representative Thinlay.
The group of experts who remain concerned and raised the issue include: Tomoya Obokata, Special Rapporteur on contemporary forms of slavery, including its causes and consequences;  Siobhán Mullally, Special Rapporteur on trafficking in persons, especially women and children  Ashwini K.P., Special Rapporteur on contemporary forms of racism, racial discrimination, xenophobia and related intolerance;  Alexandra Xanthaki, Special Rapporteur in the field of cultural rights;  Fernand de Varennes, Special Rapporteur on minority issues, and Saad Alfarargi, Special Rapporteur on the right to development.